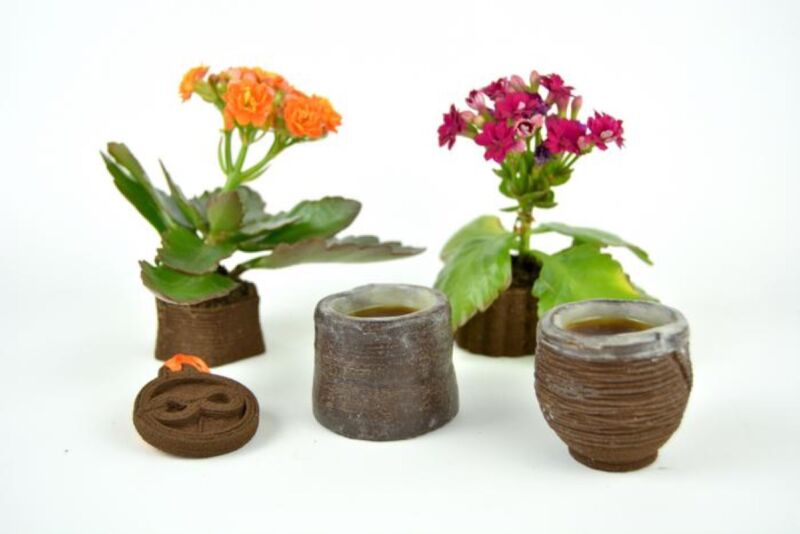 Most coffee lovers typically dump the used grounds from their morning cuppa straight into the trash; those more environmentally inclined might use them for composting. But if you're looking for a truly novel application for coffee grounds, consider using them as a sustainable material for 3D printing, as suggested by a recent paper published in DIS '23: Proceedings of the 2023 ACM Designing Interactive Systems Conference.
"You can make a lot of things with coffee grounds," said co-author Michael Rivera of the University of Colorado, Boulder, and the ATLAS Institute, who specializes in digital fabrication and human-computer interactions. "And when you don't want it anymore, you can throw it back into a coffee grinder and use the grounds to print again. Our vision is that you could just pick up a few things at a supermarket and online and get going."
As 3D printers have moved into more widespread use, it has sparked concerns about environmental sustainability, from the high energy consumption to the thermoplastics used as a printing material—most commonly polylactic acid (PLA). PLA waste usually ends up in a landfill where it can take as long as 1,000 years to decompose, per Rivera. While there have been efforts to recycle PLA in the same way plastic (PET) soda bottles are typically recycled, it's an energy-intensive process that can't be done by the average user at home. Adding biomass fillers (bamboo or hemp fiber, oyster shells, and yes, spent coffee grounds) makes recycling even more labor and energy intensive.